Team
Express Transmissions understands the importance of finding a well-trained & qualified automotive transmission technician in the Toledo area. This is why our expert transmission technician staff is professionally trained and certified. Each transmission expert on our team strives for excellence in every automotive repair service our company offers.
Bill Wilson

Tyler Wilson

Ralph Buck

Rick Waite

Dave Alford

John Beckham

Mike Kohlhofer

Cody Berlin
Bill Wilson
Owner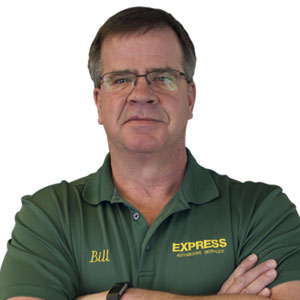 Born and raised in Toledo, Bill Wilson has always been a committed member of the community and family leader. He is the father of two sons. The youngest is presently a member of the Express Transmissions team with hopes of taking over the family business down the road.
Tyler Wilson
Service Adviser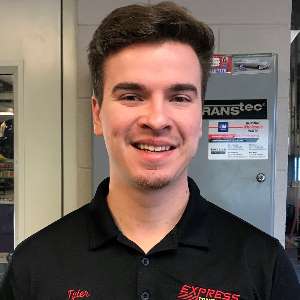 Tyler Wilson, Service Advisor. Tyler started with Express right out of high school and has worked with the company since 2015. He has been around been around cars all his life and raced jr dragsters till he was 15 years old. Tyler is owner Bill Wilson's son. "I love working here because of the staff. As a service advisor I am always confident that when we recommend a repair or replacement we will stand behind our work."
Ralph Buck
Service Adviser
Ralph Buck Jr, Service Advisor. Ralph has been with Express since 1997. He is a resident of West Toledo with his two children. He has been in automotive repair since graduating high school. "What I love about working here is that I am absolutely confident that we will do the job right the first time, every time. That makes working with our customers easy."
Rick Waite
Shop Manager
Rick Waite, Shop Foreman. Rick has been with Express since 2012. Prior to that he was a welder. He is ASE Master Certified. Rick is engaged, has two children. "Our integrity is the biggest thing I love about what we do. I don't want to work for someone who just wanted to get the job out the door and get paid. We want things done right. This is a clean shop with great people."
Dave Alford
Rebuilder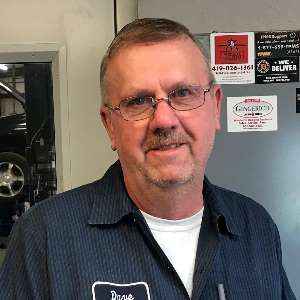 Dave Alford, Transmission Rebuilder. Dave started with Express in 2006. Prior to that he owned his own shop for 20 years. He is married, has two children and lives in Temperance MI. "When the economy started to slow, I looked at closing my own shop, Bill needed a rebuilder. It didn't take me long to recognize that this was a good fit. When it comes to transmission work cleanliness is vital and our shop meets high standards. Everyone here is dedicated and professional. That's what people want and deserve."
John Beckham
Technician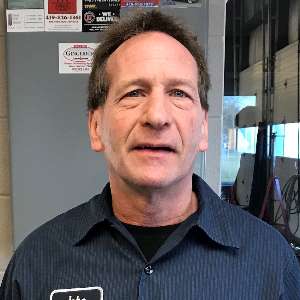 John Beckham, Diagnostic Technician. John has worked at Express since 2013. He is ASE certified in Automatic Transmission and Automotive Electrical. John is married with 3 grown children. "I was truly impressed with how homey Express is and that is why I love working here. If anyone asks me why they should bring their car here I have no problem saying that we are the best. Period."
Mike Kohlhofer
Technician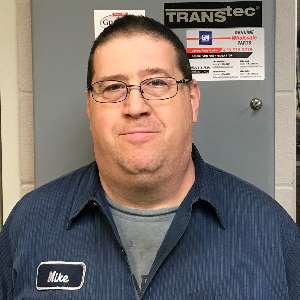 Mike Kohlhofer, Remove/Reinstall Technician. Mike has work for Express since it was established in 1995. Prior to then he worked in the construction field but he knew that's not what he wanted to do for a living, when Bill came knocking on his door Mike jumped on board with Express Transmissions. Mike is married with 12 kids, 5 in which he is currently fostering with his wife Lisa. Mike is still with us today is because he loves his job and his co-workers. Mike is a great example of a loving, loyal, and passionate employee of Express Transmissions.
Cody Berlin
Technician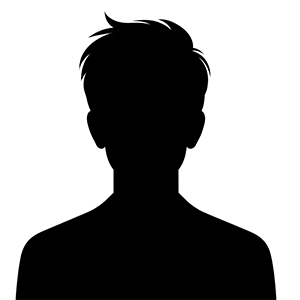 Cody Berlin, Remove/Reinstall Technician. Cody has work for a few other automotive shops while he's been in the automotive field. He came crossed Express Transmissions in late 2020 and found his home. Even being a newer member for Express he has his footing and is working out great with the culture of Express. He is excited to see what the future holds for him at Express Transmissions!
Express Transmissions
931 Hamilton Drive, Holland, OH
Driving Directions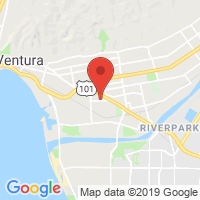 Weekdays:
8 AM to 5 PM
Closed Weekends
TESTIMONIALS
Very polite and professional
I couldn't have asked for any better service then I had received at Express Transmissions. Tyler and Ralph are the best!!
Tanya Mortenson
West Jordan UT
Honesty and integrity is rare these days, and we will definitely look to Express for our future automotive repairs. Thanks again for great service and reliable repairs.
SPECIAL OFFERS
$99
Save Big $$$
Need Transmission Service?
FREE
Check Engine Light Offer
Check Engine Light On? Get a Free Inspection!